Website Content
If you are serious about your website content, Freese-Notis has your weather solution — weather for branding your website. We provide you with a wide variety of weather products ideal for your website, including sophisticated real time radar images (InterRAD), zipcode weather, and many computerized graphic forecasts, including detailed iconic representations. Freese-Notis Weather was the first to place national radar images on the Internet in 1994, giving you confidence in our experience and timeliness.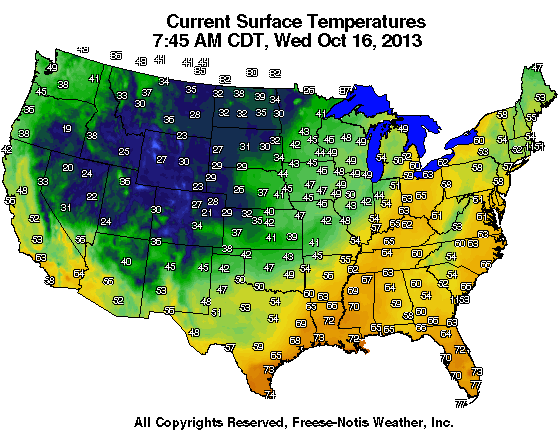 Audio Samples
Are you looking for accurate and energetic weather forecasts to add to your station's programming? Do you want your audience to be informed when severe weather threatens, and "Glued to the Radio" in anticipation of the next weather update? We can provide all these services and more with our experienced and enthusiastic broadcast team. Interested? Try a few of our audio clips below to see examples of our services.
If you have the latest Real Player but your internet browser is not displaying the audio samples then you can download them directly by clicking the links below.